We've had the PLEASURE of working with some PRETTY COOL companies
Let's see how we can create an experience that will put YOUR customers first.
Why Highdive?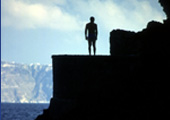 Do you have what it takes to be a first-rate competitor in today's market? Does your company have an effective Internet presence? Your web-savvy customers are online, and they are looking for you.
highdive is a full-service web design and development company offering a wide range of services, including targeted web application development, mobile application development, content management systems, e-commerce solutions, and Internet consulting. Jump in. Find out how the right team can set you apart from the competition.
What they Say
Cindi Hazel served as a member with distinction on the PEPS (Program for Early Parent Support) Board. During her three year tenure, she provided great expertise, creativity, and skill to the development of the PEPS website. Cindi was a critical piece on a four-person team to launch the PEPS National Replication Project. The team consists of a technical writer, attorney, myself, and of course, Cindi Hazel, who serves as our web development pro bono technical expert. Cindi's a joy to work with and a true professional.
Executive Director
Program for Early Parent Support (PEPS)