Cindi Hazel possesses a rare depth and breadth of knowledge in her field and has many years of expertise.. She is equally at ease working with both large corporations and small solo business owners. She is efficient at getting the client just what they need within budget. What I particularly appreciate is the way she creates truly effective websites that work for both the companies and their customers. She knows how to make websites user friendly and help clients find what they need. She has a positive can do attitude and is a pleasure to work with.
Elegant Images Fine Art Photography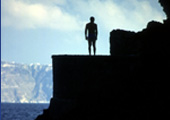 Do you have what it takes to be a first-rate competitor in today's market? Does your company have an effective Internet presence? Your web-savvy customers are online, and they are looking for you.
highdive is a full-service web design and development company offering a wide range of services, including targeted web application development, mobile application development, content management systems, e-commerce solutions, and Internet consulting. Jump in. Find out how the right team can set you apart from the competition.