We've had the PLEASURE to work with some PRETTY COOL companies
This is custom heading element with Google Fonts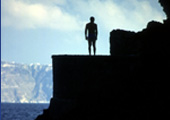 Do you have what it takes to be a first-rate competitor in today's market? Does your company have an effective Internet presence? Your web-savvy customers are online, and they are looking for you.
highdive is a full-service web design and development company offering a wide range of services, including targeted web application development, mobile application development, content management systems, e-commerce solutions, and Internet consulting. Jump in. Find out how the right team can set you apart from the competition.
I wanted to let you know what a great tool you've created for us at the Bill & Melinda Gates Foundation. Your help in creating an online database of our extensive photo/video collection has allowed us to dramatically improve our media sourcing process– I quite honestly don't know how we could function without it. I especially appreciated your ability to handle the full breadth of technical requirements– from structuring the data to arranging for Web hosting– that this project included. It was a real pleasure to work with you on this project. Thanks again for all of your hard work!
Bill & Melinda Gates Foundation