We've had the PLEASURE to work with some PRETTY COOL companies
This is custom heading element with Google Fonts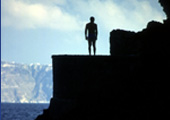 Do you have what it takes to be a first-rate competitor in today's market? Does your company have an effective Internet presence? Your web-savvy customers are online, and they are looking for you.
highdive is a full-service web design and development company offering a wide range of services, including targeted web application development, mobile application development, content management systems, e-commerce solutions, and Internet consulting. Jump in. Find out how the right team can set you apart from the competition.
Farmers Seattle wanted to develop a website that would allow our clients to begin a relationship with us before they meet us in person, and would continue to reinforce that positive relationship over time. Working with Cindi to accomplish this objective has worked out better than we imagined. Cindi has been a mentor, a guide, a mediator, and even a guru when it came to pulling the many perspectives in our office together, transforming them into a cohesive message. Finally, the really great thing about this whole process was the humor and team camaraderie that she brought to the table, making this an overall rewarding project. We use as a measuring stick for how well new projects are going.
Partner
Farmers Insurance, Seattle